Chocolate Cream of Wheat Aka Chocolate Porridge
loof751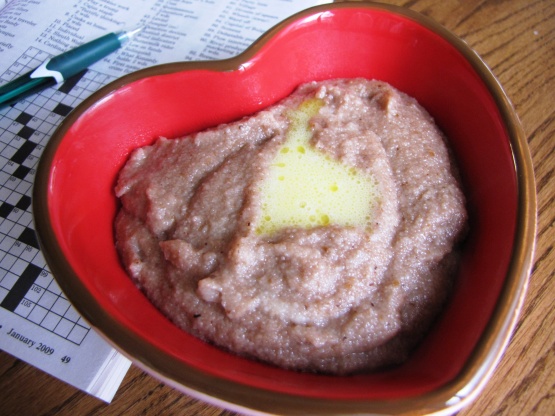 This is a recipe that my mother used to make for us kids. It is total comfort food for me now. I love to make it and then let the skin form on the top while it's cooling. My son likes lumps in his. LOL. This recipe is for one serving.
1 1⁄4 cups whole milk
1⁄8 teaspoon salt

3

tablespoons cream of wheat (the kind in the red box that says it cooks in 2 1/2 minutes)
chocolate syrup (to taste)
1⁄2 tablespoon butter
cook the cream of wheat according to package directions with the milk and salt.
While it's still in the pot stir in a little chocolate syrup.
Taste it, if it's too weak for you add some more.
pour it into a bowl and add the pat of butter.
Add a spoon and you are in comfort food heaven!