CountryLady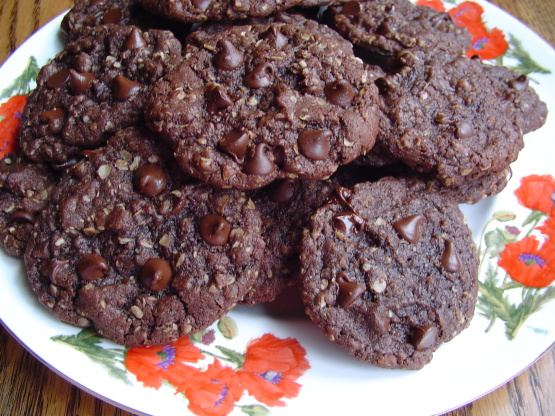 These are quick and easy; my cowboy devours them!!

Chocolateee Good! Yes they are quick and easy. They stay nice and full don`t flatten out like some cookies do. You can`t even tell thay are made with oatmeal.
Sift together dry ingredients; set aside.
Blend together margarine (or shortening) and sugars.
Add egg & beat until light & fluffy then stir in vanilla.
Combine with dry ingredients & mix well.
Add remaining ingredients& mix well.
Drop by teaspoon onto greased or parchment-lined cookie sheets and bake in preheated 350°F oven for 12 minutes.
Allow a few minutes longer if you prefer crisp cookies.