Chocolate Covered Raisins in the Microwave
flower7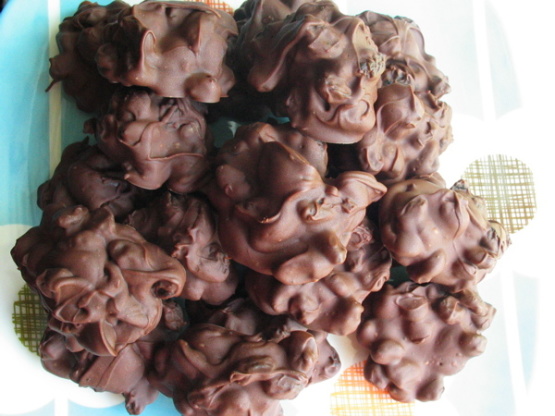 These are good and very easy to make.

WOW! So easy, so quick and sooo tasty! I dont think Ill ever buy chococlate covered raisins again. These are so much better as they have no preservatives or other nasty things added. :)
THANK YOU SO MUCH for sharing this superb treat with us, bmcnichol!
Made and reviewed on recommendation of Im Pat February 2011.
Put milk chocolate chips and white chocolate in microwave safe bowl.
Microwave on high 1 minute and stir.
Microwave another 45 seconds and stir until smooth. (all microwaves vary so you may have to microwave yours a bit more).
Add raisins and stir. You can also add more raisin or sometimes I add peanuts too.
Drop on a cookie sheet covered with wax paper.
Cool and serve.