Chocolate Cover Strawberries With a Surprise Filling
Rita1652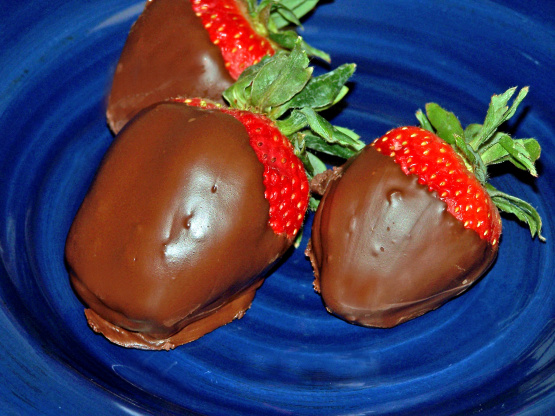 Juicy strawberries with a touch of almond paste inside covered with rich chocolate. Eat as is or garnish a cake pie pudding.Top a pancake or french toast breakfast.
Melt chocolate zest and butter in microwave oven for 1 minute, stir till melted.
Place parchment paper sprayed with a nonstick spray, on a chilled cookie sheet pan.
Flatten the past a little and push into the dried strawberry.
Dip the berries into the chocolate holing by the leaves, place on prepared pan. Repeat till all are coated.
Dip the segments of the mandarin into chocolate.
If any remaining chocolate dip almond into coat and place on prepared pan.
Chill to harden.