momaphet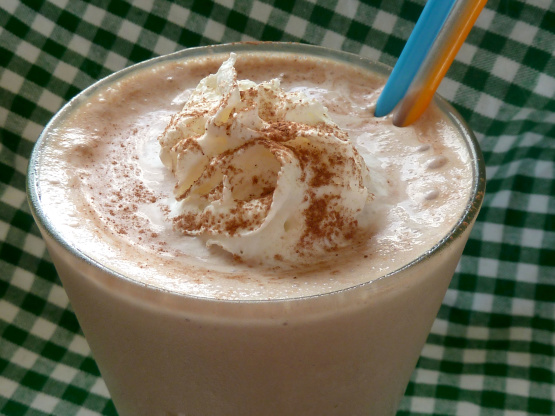 I have this written on an old envelope, I changed it from another recipe to make it easier. I hope you enjoy!

This was such a wonderful treat, and better than an iced coffee drink. It's so simple to prepare too, so there isn't anything I can add to make it quicker to make. Just blend and enjoy. Thanks for sharing your recipe, Sharon. Made for "New Kids On The Block" tag game.
Blend all the ingredients in the blender until smooth. Pour into a large glass.
Place a dollop of whipped cream on top.
Sprinkle cocoa over thewhipped cream and enjoy.