Chocolate Coffee Cake with Coffee Icing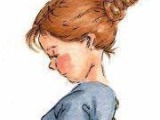 Dazzle your guests with this "show stopper" coffee cake. Rich enough for dessert, it makes an ideal brunch cake.
Directions
Combine brown sugar, raisins,walnuts,cocoa, cinnamon and instant coffee in a bowl.
Set aside.
Cream butter in a large bowl and gradually beat in sugar until mixture is light and fluffy.
Stir in vanilla.
Add eggs, one at a time, beating well after each addition.
Sift flour, baking powder, soda and salt together twice.
Stir flour mixture, 1/3 cup at a time,into butter mixture, alternating with the yogurt.
Beat until just well mixed.
Do not overmix.
(batter will be thick) Grease and flour a 10 inch tube pan or bundt pan.
Spoon in one fourth of the batter.
Sprinkle with one third of the raisin-walnut mixture.
Repeat layering twice, ending with batter.
Bake 1 hour at 350*F.
Cool on rack.
Unmold coffee cake and set on serving plate.
Frost sides and top with Coffee Icing.
Sprinkle with raisins and walnuts and chill until ready to serve.
For Icing, mix coffee with water until completely dissolved.
Cool.
Cream butter and cream cheese until light.
Gradually beat in sugar.
Beat in vanilla, orange juice,salt and coffee mixture.
Whip until double in volume, about 4 minutes.
Reviews
Most Helpful
This is just delicious! Don't be scared off by the long ingredient list; it's really very easy to make. Made a couple of minor modifications and it still came out great - used light brown sugar, skipped the raisins and used 1 cup of semi-sweet chocolate chips and to make it more kid-friendly, mixed 1 tbs. of cocoa (Hersheys Dark - it was excellent) into 1 tbs. of hot milk instead of the instant coffee and water for the frosting. It made a delicious chocolate frosting and had everyone asking for seconds.
This has got to be the best coffee cake in existence. That was at least the opinion of adults from all around the world along with children of various ages who all begged for more. I did make a few changes. I omitted the raisins, nuts and cinnamon. Since I live in South America and good chocolate is in abundance, I wanted to focus on the chocolate. I used solid unsweetened chocolate, about 4 tablespoons (melted in the microwave). I also substituted half the flour with whole wheat flour. Lastly I used crystallized sugarcane instead of the brown sugar because I couldn't find any brown sugar (I don't think it made a big difference flavor wise). For the frosting I had to add another 1/2 cup powdered sugar or it would have been too runny. I will be making this recipe (my version of it) over and over again for years to come. Thank you so much for posting!
I have to say, I've made this twice by request from DH. The second time I ommitted ALL the coffee and it vanished in just a couple days! There are only two of us eating it and I think DH has a piece hidden in his glove compartment. THIS IS A GREAT RECIPE...With or without the coffee!! Thanks for submitting it!