Chocolate Coconut Dream Bars
awalde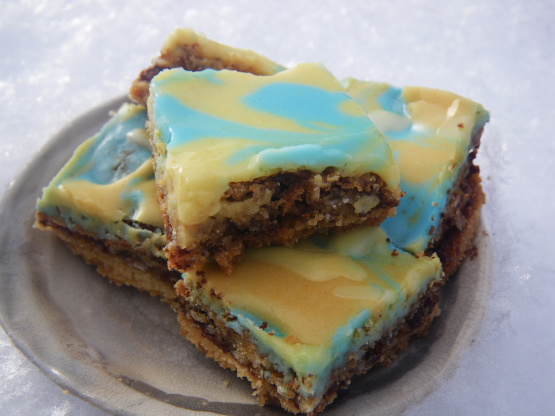 These bars are a delicious treat. When I got this recipe it did not contain chocolate, but I couldn't imagine coconut without chocolate, so I added it! I am listing the chocolate chips as optional, but I highly recommend them :)

Top Review by Pixie
This is a fantastic recipe! I got decadent and added some chopped maraschino cherries... Wonderful. I think this recipe is one of the nice adaptable ones. Cherries or raisins or nuts instead of the chocolate chips, or in addition to the chocolate chips and/or skor chips... In any case, I have this saved, it's a keeper! Thanks
Preheat oven to 350°F.
Using low speed on mixer, combine flour, 1/2 cup of the brown sugar and butter until particles are fine.
Press into bottom of 9 x 13-inch pan or baking dish.
Bake for 15 minutes.
Beat the remaining brown sugar with eggs until just blended.
Stir in remaining ingredients.
Spread over partially baked crust.
Bake for 20 to 25 minutes or until golden brown.
Cool completely and cut into squares.