Chocolate Chunk Macadamia Coconut Cookies
Prep 15 mins
Cook 10 mins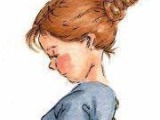 This outrageously chocolaty cookie gets the thumbs up from most die-hard chocolate lovers!
Directions
Preheat oven to 350°F.
Sift together flour, cocoa powder, soda, and salt; set aside.
Cream together butter and sugars until smooth.
Add the eggs and mix well.
Add the chocolate, milk and vanilla and mix well.
Add the dry ingredients and beat well.
Stir in chocolate chunks, nuts and coconut.
Drop by rounded tablespoons onto ungreased cookie sheets, leaving several inches between for expansion.
Bake for 8-10 minutes.
Cool on the sheets for 1 minute then remove to a rack to cool completely.
Most Helpful
Very delicious cookies that were a nice addition to my holiday trays. Easy to put together and bake! I never used macadamia nuts in a cookie recipe and they were unique. Note: I used rounded TABLESPOONS and got about 5 dozen cookies out of this recipe...about 8-9 minutes bake time was perfect. I can't imagine how many cookies I would have gotten if I used teaspoons as instructed :). Thanks for posting!

So easy to make and so delicious. Thank you for sharing this fantastic cookie recipe. I substituted dark sugar for the light brown sugar, bakers chocolate for the semisweet chocolate and everything turned out delish!
I made these last night and they're great! I used almonds instead of macadamias, reduced the sugar by 25%, and cut down the salt. When I tried to remove a few cookies from the sheet after 1 minute, they completely fell apart, so I let the rest of them cool about 5 minutes. They were easier to remove, but some of them still broke apart. I wonder how I can get them to stay together next time. Reduce the butter a little? Regardless, they're delicious cookies and very addictive. Thanks for the recipe!