Chocolate Christmas Log (Cookie Cake)
This is a Christmas tradition in my family. We often have to make more than one and somehow ingredients tend to go missing in action. It is so easy, kids love to help (which explains the missing ingredients). To make cookie cake, double the recipe and place the cookies and cream in layers in a springform pan (topping with a layer of whipped cream). After refrigerating at least overnight, remove sides of pan and apply more whipped cream as icing.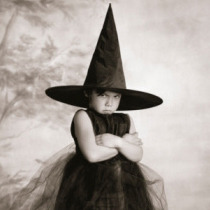 This is a delicious and impressive dessert. Easy too. I have a slightly different version, which calls for spreading raspberry jam on the other side of each wafer before stacking. It's a little messy assembling, but that's not really a problem. :) Your guest will think you spent hours on this. I've had this recipe for so long, I don't recall exactly where I found it, but it may have been off the wafer package. In any case, you simply *must* give this a try. Thanks for posting Pixie. :)
1

(8 ounce) package chocolate wafer cookies

2

cups whipping cream
chocolate shavings, for decoration
1⁄3 cup no-sugar-added peanut butter (optional)
Whip 1 1/2 c of cream add sugar to taste (1/4- 1/2 cup).
Put a teaspoonful of sweetened whipped cream on a cookie, top with another cookie.
Add another teaspoonful and another cookie.
Repeat.
Place on one end of a flat rectanglar serving dish (or plate), with the cookies vertical.
Put a teaspoonful of cream on a cookie and add it to the end.
Repeat until all the cookies and cream are used in a log shape.
Coat with remaining cream and cover lightly in plastic wrap.
Refrigerate at least overnight.
When ready to serve, whip remaining cream and sweeten.
Recoat the log with the whipped cream and decorate with chocolate shavings.
To serve, cut on the diagonal.
For darker frosting color, add 1/3 cup unsweetened peanut butter to whipped cream mixture.