Chocolate Chocolate Chocolate Bundt Cake
Pixie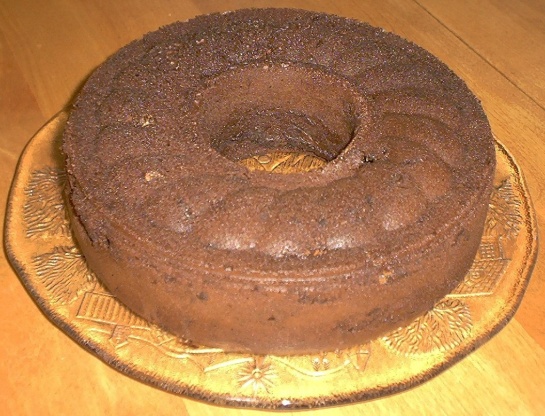 The perfect cake for serious chocolate lovers.

Excellent!!! Very moist & chocolatey!! Everyone absolutely loved it--guaranteed to cure a chocolate craving!! My 2yr- old twins loved it, too!!;)
In large bowl, combine cake and pudding mixes, cocoa, milk and eggs.
Beat on low speed till moistened, then beat on medium for 2 minutes.
Stir in chocolate chips.
Pour into greased and floured bundt pan.
Bake at 350 degrees for 55-60 minutes or until a toothpick inserted near the center comes out clean.
Cool for 10 minutes, remove from pan, cool completely and dust with powdered sugar before serving.