Chocolate Chocolate Chip Banana Bread
Marz7215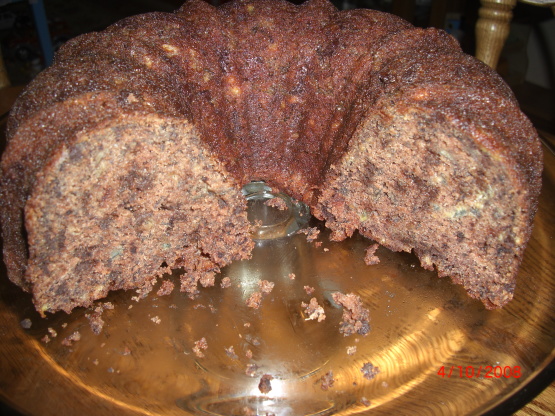 This is absolutely decadent! I found this recipe tucked away in an old cookbook I picked up at a used book store. I wish I knew where it came from.

This is awesome and tastes like cake. My daughter and I each made a batch. She used milk chocolate chips and I used the semi-sweet. Yum!!
Preheat oven to 350.
Spray 2 9x5 inch loaf pans or 24 standard size muffin cups with non-stick cooking spray.
Sift together flour, baking soda, salt, and cocoa.
Set aside.
In a large bowl, cream together butter, sugar and eggs.
Stir in bananas and vanilla.
Add sifted ingredients, and mix well.
Fold in sour cream and chocolate chips.
Pour half of mixture into each loaf pan, or fill muffin cups 3/4 full.
Bake 50-60 minutes for loaves, or 25-30 minutes for muffins, or until a knife inserted in the center comes away clean.