Chocolate Chip Vegan Cookies (For Non-Vegans Too!)
Prep 10 mins
Cook 10 mins

These cookies used to be sold at my college's coffee shop and were a big big hit among all the students (most of whom were not vegan). People always formed a long line to get them and they sold out immediately. They are especially delicious right out of the oven!
Directions
In a mixing bowl stir together sugar, banana and butter.
Stir in oats followed by all of the dry ingredients.
Finally, add chocolate chips.
Spoon golf ball sized rounds on a greased baking sheet and bake in a 350 degree oven for 10 minutes.
Most Helpful
I'd rate this 4 stars for a regular cookie, but 5 stars for a fantastic vegan cookie. In my opinion, it's not easy making vegan cookies taste great. This recipe succeeds!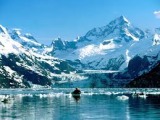 Oh, these are great! They are so yummy with lots of flavour from the oats and chocolate. Mmm, yummy! Great, healthy little nibbles. :)
I used applesauce in place of the margarine and decreased the sugar a tad due to my bananas being very ripe.
THANK YOU SO MUCH for sharing a great treat with us!
Made and reviewed for the Comfort Foods Event in the Photo Forum February 2011.

I ate one immediately after baking them. It was a tad dry for my taste. And they are pale, which wasn't too appealing. But the next day they had really improved, gotten moist and the banana floavr was coming out. By the 3rd day, everyone was clammoring for them. Nice thing is that the oatmeal is filling, so you don't eat as many of them, even though they are so delicious.