Chocolate Chip Treasure Cookies
Brendy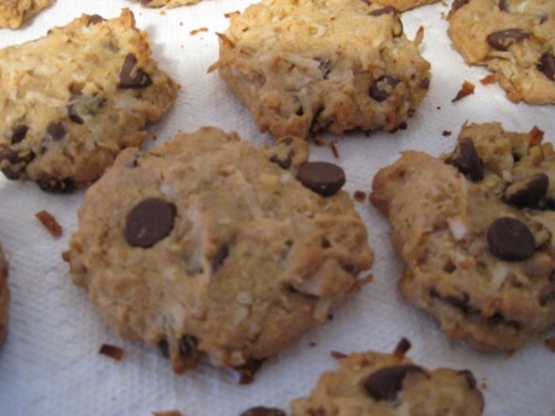 Delicous chocolate chip coconut cookies the easy way!! From Eagle condensed milk!!
Preheat oven to 375°.
In a small bowl mix graham cracker crumbs, flour and baking powder; set aside.
In a large bowl mix condensed milk, and margarine until smooth.
Add graham cracker mixture and mix well.
Stir in coconut, nuts and chocolate morsels.
Drop by rounded tablespoons onto ungreased cookie sheets.
Bake for 9-10 minutes or until lightly browned.
Store loosely covered at room temperature.