Chocolate Chip Snack Cake
2Bleu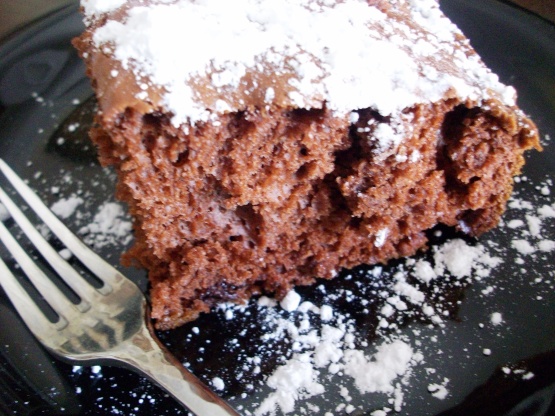 A delicious snack cake. You can use applesauce instead of vegetable oil to reduce the fat and almost have the same texture.
In a large mixing bowl, combine yellow cake mix, vanilla pudding, eggs, water, and vegetable oil or applesauce.
Beat for 5 minutes.
Stir in the chocolate chips and half of the grated chocolate.
Pour into a greased 9x13x2 baking pan.
Bake at 350 degrees Fahrenheit for 45 to 50 minutes or until a toothpick inserted near the center comes out clean.
Sprinkle with remaining grated chocolate while serving warm.
Cool completely.
Dust with confectioner's sugar.