Chocolate Chip Skor Cookies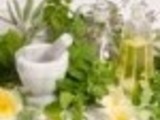 Crispy crunchy chocolate chip cookie!
Make and share this Chocolate Chip Skor Cookies recipe from Food.com.
Directions
Preheat oven to 375°F (190°C).
Cream together butter and sugars.
Add eggs one at atime and mix well after each.
Add the Vanilla and mix well.
Measure one cup of oatmeal into a blender or food processor, and then blend to a fine powder.
In a separate bowl, mix together flour, oatmeal, powdered oatmeal,salt, baking powder and baking soda.
Stir dry ingredients into creamed butter and sugar.
Add chocolate chips, crushed chocolate bars.
Drop by rounded teaspoons onto ungreased cookie sheets.
Bake for 6-8 minutes depending on your oven.
Tip:.
Line your cookie sheet with parchment paper.
Toffee bits are a good substitute for the Skor bars.
After the dough is made put in refrigerator for 1 hour;it is much easier to scoop and make the cookies.