kdp4640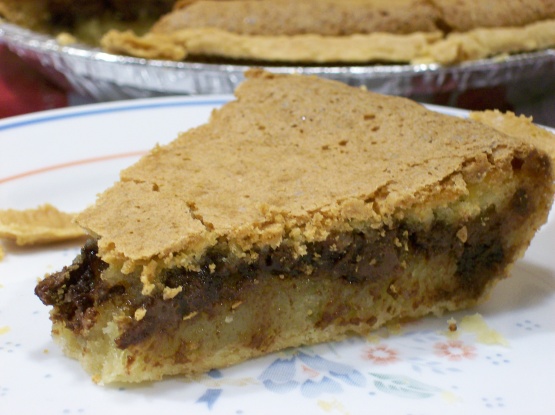 If you like chocolate, try this pie -- just once. It is good warmed and served with vanilla ice cream. Someone in the family used to make this and wouldn't share the recipe, but after I requested it so often, (and she got tired of making it for me), she gave in and here it is.
Mix ingredients together.
*Add chips last, so the butter doesn't melt them.
Pour in an unbaked pie shell.
Bake for 1 hour at 325 degrees.
Let cool.
Pie will appear to have 3 layers when cut.