Chocolate Chip Peppermint Cookies
Parsley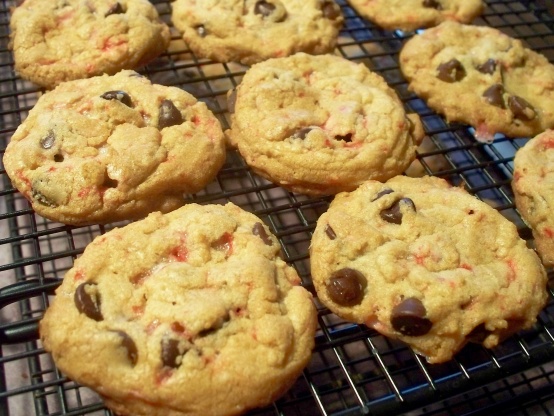 A "Christmasy" version of chocolate chip cookies. Use crushed candy canes or the round red and white peppermint hard candies. The shortening helps make them soft.
Preheat oven to 350.
Beat together the butter, shortening, white sugar, and brown sugar.
Beat in the eggs, vanilla and almond extract.
Combine the baking soda, salt and flour in a small bowl. Gradually beat this mixture into the creamed mixture.
Beat well.
Stir in the chocolate chips and crushed candy canes.
Drop onto lightly greased cookie sheets by tsps; keeping 2" apart.
Bake at 350 for 11-13 minutes or until lightly golden brown around edges.