Chocolate Chip Pear Snack Bars
lets.eat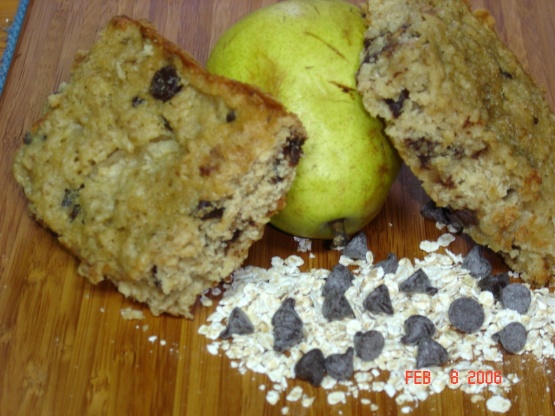 Simple recipe using canned pears, VERY MOIST! Can be served for breakfast, as a snack or a dessert
In a large mixing bowl beat together the butter, brown sugar, and granulated sugar.
Add the eggs, vanilla, baking soda and salt. beat in the pears and flour.
Stir in the quick oats and chocolate chips until well blended.
Spread evenly into a greased 13x9x2 baking pan.
Bake 350' for 25-30 minutes or until done.