Chocolate Chip Oatmeal Cookies
Pam-I-Am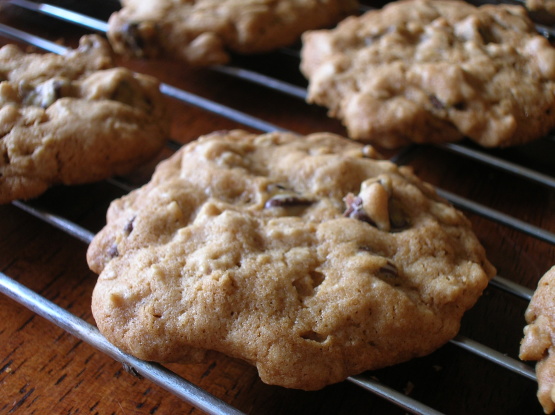 This recipe came from my great-grandmother. Great with mint chips mixed in!
I made these and my whole family loves them and I bring these to my grandma all the time because she likes them so much!
Cream sugar, butter, shortening, eggs, and vanilla.
In a separate bowl, mix flour, baking soda, and salt.
Add the dry ingredients to the wet ingredients and mix well.
Stir in the oats and chocolate chips.
Drop onto cookie sheets.
Bake at 350 degrees for about 12 minutes (depending on size and cookie sheets used).