Chocolate Chip Oatmeal Cake
Sageca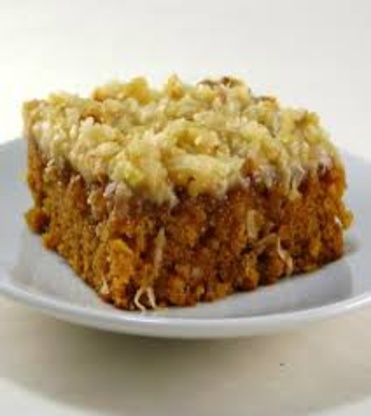 Old fashion Oatmeal cake with an updated taste....so good!

Top Review by sprue
this was easy to make. i made it a sheet cake and it was good. a bit too gooey and moist (but that may have been b/c of the extremely humid day i made it) but it definitely tastes better the next day! so make it at least a day in advance. it lasted several days with out drying out too :) but very fun tastes and textures.
Preheat oven to 350*.
Pour boiling water over rolled oats and let stand 20 minutes.
Beat butter until creamy. Gradually add sugars beating until fluffy. Blend in vanilla and eggs.
Add softened oatmeal and mix well. Set aside.
In medium bowl, combine flour, salt, baking soda, cinnamon and nutmeg. Add dry ingredients to creamy mixture.
Stir in 1 cup dark chocolate chips and 1/4 cup toffee bits.
Pour batter in 9"x13" greased pan.
Sprinkle remaining chocolate chips. toffee bits and pecans on top of cake.
Bake for 45 minutes.
Tip: Good dessert for a picnic or a potluck meal.