Chocolate Chip Kiss Cookies
Margie99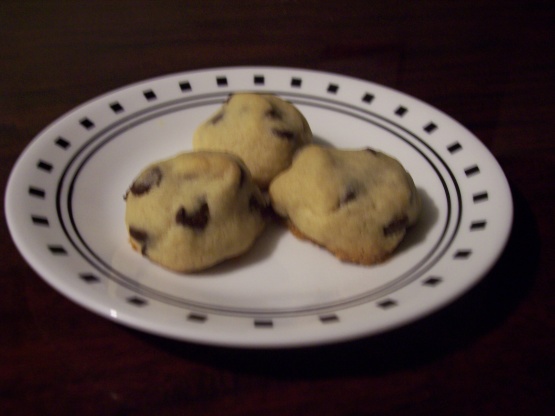 Yummy cookies with a surprise inside!

I used to make a similar recipe with my Grandma. Ours didn't have chocolate chips and we rolled it in powdered sugar when it came out of the oven. I think I like it a little better without the chips but my kids and Dh liked them. I made these for Bargain Basement Tag.
Heat oven to 375 degrees.
Unwrap kisses.
Beat butter, sugar, brown sugar, & vanilla.
Add flour to mixture. Blend until smooth.
Stir in chocolate chips.
Mold tablespoon of dough around each kiss, covering completely. Shape into balls.
Place on ungreased cookie sheet.
Bake 10-12 minutes or until set.