Dorel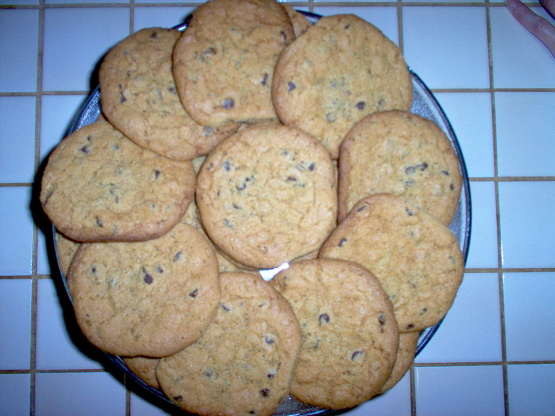 This is my Mom's recipe. Sooo good!

I was out of butter, but wanted to make some cookies and thought I would give this recipe a try. I'm really surprised that they turned out as well as they did. I love the chewy texture. They were incredibly simple to make. I didn't even use the mixture, just muscle. I'm not sure if my oven temp is off somehow, but I baked the first batch at 375 and the edges burned right away. I lowered the temp to 350 for the second batch and baked them for 12 mins and they came out perfect. I still prefer cookies made with butter. But, this will be my "go to" recipe when I'm out. Thanks so much for sharing the recipe.
Combine all ingredients in a large bowl and stir well.
Shape into balls and place on a lightly greased cookie sheet.
Bake at 375° for 10-12 minutes.