Marney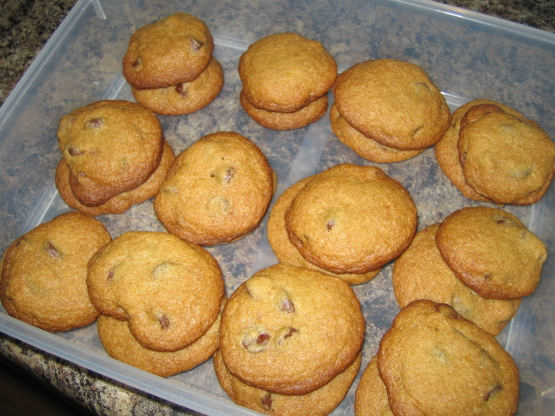 The secret to the best tasting chocolate chip cookies is to use only brown sugar. It makes them chewier and stay more "fresh baked" tasting. Try them for yourself, you won't go back to ordinary cookies ever again!
Heat oven to 375 degrees farenheit.
Cream the sugar and butter together, add the egg, vanilla, baking soda and salt. Gradually add the flour. Fold in the chocolate chips.
Drop by the rounded teaspoonful about 2 inches apart onto an ungreased cookie sheet. Bake for 8-10 minutes.