Chocolate Chip Cookie Pie
davianng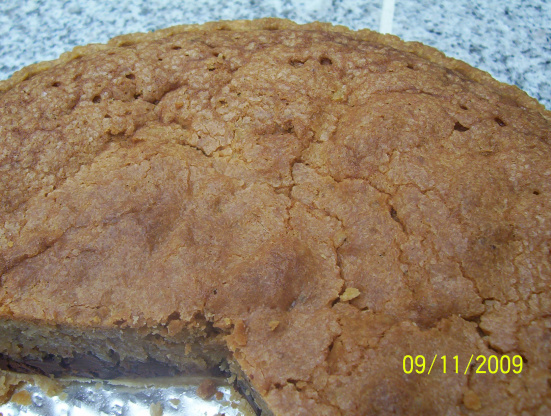 A very rich dessert, so a thin slice will satisfy a chocolate craving!!

yum!! you're right, very rich, and a little bit goes a long way...however, as another poster mentioned, a little ice cream on top wouldn't be a terrible thing! think maybe next time (and there will be a next time), i might try a graham cracker crust instead.
Cream soft butter & sugars until pale in color and fluffy.
Add eggs and vanilla beating well.
Add flour mix well.
Stir in chips and nuts.
Fill pie shell with mixture leveling out.
Protect edges with foil.
Bake at 325°F for 70 minutes.
Remove foil for the last 15 minute of bake time.
Can be served with a small dollop of whipped cream or a small scoop of ice cream I usually serve it plain.