Chocolate Chip Cookie Cake
staceycook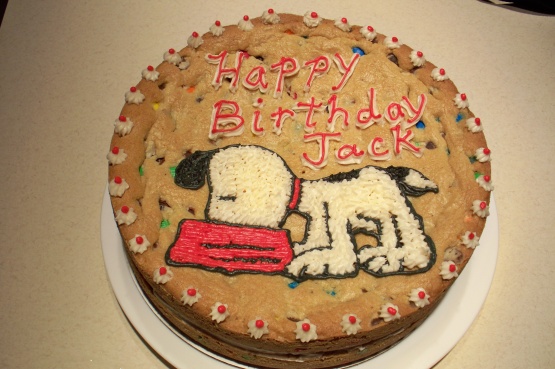 This is one of my very favorite cake recipes. It is so soft and fluffy. I like making it for birthdays and decorating it with chocoate icing.

SilFerWolf, I think that you will find that the bitterness problem will be solved by using the baking soda instead of baking powder. It does make a difference in how your baked goods turn out.
Beat butter and sugars together.
Add eggs and vanilla.
Mix flour, salt, baking soda, and cream of tartar.
Add dry ingredients to the batter and mix until well blended.
Stir in chocolate chips.
Spread dough into a 15 1/2 inch round pan.
Bake for 20 minutes at 350 degrees.