Chocolate Chip Coconut Bar
Prep 15 mins
Cook 25 mins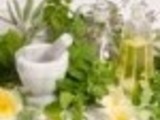 Here is a great bar; so easy and full of coconut.
Directions
Beat eggs and brown sugar until fluffy.
Add salt,baking soda,vanilla and coconut.
Beat in flour and oatmeal.
Spread into a greased 8 in pan.
Sprinkle with chocolate chips.
Bake 350* for 25 minutes.
Careful not to overcook.
Reviews
Most Helpful
This was a hit, easy to make and I had everything here no need to run to the store for some unusual ingredient. I baked it for 20 min and that was enough.Thank you for posting....I better go back downstairs or there will be none left for me.
I have to be honest and say my husband and I did not like these. I followed the directions exactly and made no substitutions, and the bars had a very spongy texture when they came out, which I didn't find very tasty. I wonder if the absence of butter from the base of the bar had something to do with it. I even considered trying the recipe with butter, but I don't like to stray from the recipe the first time I make it. I am sorry we did not like these, however its always fun to try a new recipe so I do thank you for posting it.

Thanks for the easy recipe, it was very good.