Chocolate Chip Cheesecake Swirl Cupcakes
Whisper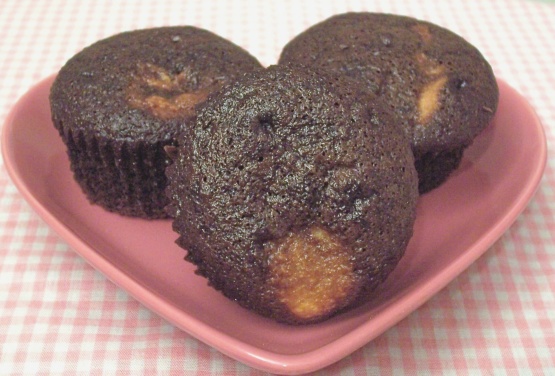 These look so good - I haven't made them yet but sure plan on it soon! Source - Betty Crocker

Derishous! But I would definitely recommend filling the cups 1/3 full, adding the cream cheese filling, and then adding another third of the batter. That way, all the filling is covered and you can control how much is in the cup.
Heat over to 350°F Line 24 regular-size muffin cups with paper baking cups.
In medium bowl, beat 1/2 cup sugar and the cream cheese with electric mixer on medium speed until smooth.
Beat in egg.
Stir in chocolate chips; set aside.
In large bowl, beat remaining ingredients on low speed 30 seconds, scraping bowl occasionally.
Beat on high speed 3 minutes, scraping bowl occasionally.
Reserve 1 1/2 cups batter.
Fill each muffin cup 1/3 bull (1 rounded tablespoon) with batter. Spoon 1 tbsp cream cheese mixture onto batter in each cup.
Top each with reserved batter (1/2 rounded tablespoon).
Bake 30 - 35 minutes or until toothpick inserted in center comes out clean.