Chocolate Chip Cheese Ball

had this at a baby shower..it was served with assorted cookies and graham crackers..Yummy..I did use reduced fat cream cheese to help a little
Directions
In large mixing bowl, whip cream cheese, butter and vanilla until fluffy with mixer on medium speed.
Gradually add the sugar, and beat just till combined.
Stir in chocolate chips, and cover and refrigerate 2 hours to chill.
Place cream cheese mixture on large piece of wax paper or plastic wrap.
Wrap and shape into a ball.
Refrigerate and chill 1 hour.
Just before serving, roll cheese ball in finely chopped pecans.
Serve with graham crackers etc.
Reviews
Most Helpful
Doubled the recipe and made this for my niece for her birthday celebration. I didn't roll it in a ball, I just packed it into a container and refrigerated it. Served with cinnamon graham crackers and chocolate graham crackers and everyone loved it! Gave the recipe to my niece so she can make it for her friends. Definitely a keeper!

My co-worker made this exact recipe yesterday for our work luncheon- it was SO GOOD! Didn't add the pecans though. I bought the stuff to make it last night, and it's in the fridge right now....ha! Can't wait!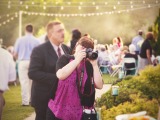 This was really quite sinful. I served this at my Christmas Eve party with honey graham sticks and everyone really liked it. I couldn't find mini chocolate chips at the store so I just used regular sized chips. I'll definitely be making this again. Thanks for posting!