Chocolate Chip Banana Walnut Muffins- Using Cake Mix
April H.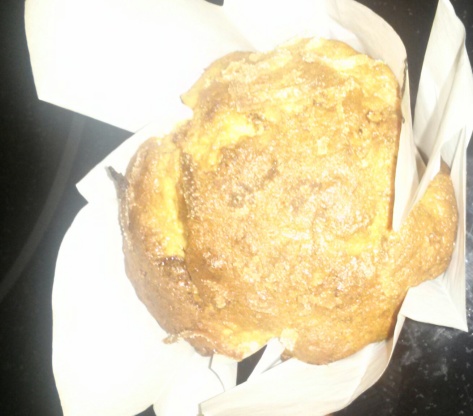 These are easy muffins to make using a cake mix. Smells so good when you take them out of the oven. Use olive oil, the kind for baking.

Delicious! I'm not a huge fan of bananas, but the coconut and chocolate make the banana flavor not so strong. Made 12 HUGE muffins.
Mix bananas, oil and eggs in a separate bowl with a whisk, then add to cake mix, combine with a rubber spatula.
Stir in nuts and walnuts.
Makes 12 large muffins. Sprinkle with coconut on each, it will toast when baking -- and bake for 20 to 25 minutes at 400 degrees°F.