Chocolate Chip Applesauce Cake - Super Moist!
Super moist, easy and doesn't need icing. I've had many people request this recipe and have had it described as "the best chocolate cake I've ever eaten." To make this healthier, I change the applesauce amount to 2 1/4 c. and use only 1/4 c. of oil.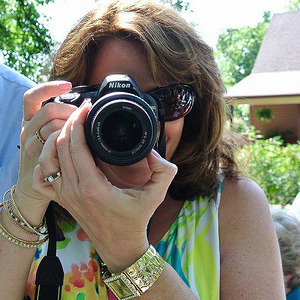 A very nice snack cake. I took your suggestion and used 1/4 cup oil and 2 1/4 cups of applesauce. I'm sure it made it just a little 'gummier' but it was worth the reduction in calories for me. The cake has a lovely light chocolate, apples & cinnamon flavor. So people felt it should be more chocolaty, but I think that's because they were expecting chocolate cake because of the color. Once I explained it was an applesauce cake, opinions of it went up. I dusted the top with just a little bit of confectioner's sugar to give it a more 'finished' look. A perfect fall dessert! Thanks for sharing!
Preheat oven to 375 degrees F.
Beat sugar, oil, eggs, and applesauce.
Add flour, soda, salt, cinnamon, and cocoa. Beat well.
Pour into 9x13 inch pan.
Bake at 375 degree F oven for 15 minutes.
Remove cake and sprinkle chocolate chips over the top.
Return to oven and bake 15-25 minutes longer.
Does not need icing.
ENJOY!