Chocolate Cherry Drop Cookies
Chou7151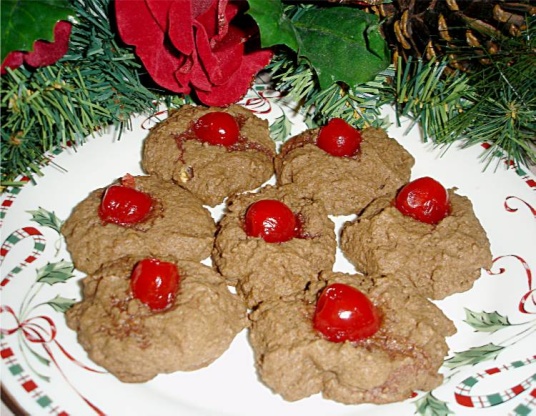 These cookies are very soft and tasty. They're more of a Christmas cookie, but can be served all year 'round.
Preheat oven to 350°F.
In a large bowl, stir together hot cocoa mix and water.
Add the flour, cocoa powder, cinnamon, and salt.
In a separate bowl, add butter, sugar and egg.
Combine thoroughly, and add this mixture to the dry ingredients.
Beat on high until thoroughly combined.
Drop by heaping teaspoonfuls onto a lightly greased cookie sheet about 2-inch apart.
Press a cherry into each cookie.
Bake in oven for 12-14 minutes.
Cookies may seem soft when taken out, but they will firm up as they cool.