A wonderfully sweet chocolate chai. Makes your tea a little more exciting. Note: I especially like alwalde's suggestion to cut back on the milk. Please take that change into consideration when preparing.
Directions
In a saucepan, bring water to a boil. Remove from heat; add tea bags. Cover and steep 5 minutes. Remove tea bags.
Stir in sugar and cocoa. Bring to a boil; reduce heat. Add milk, vanilla, spices and salt. Cook and stir over medium heat until mixture is heated through, about 5 minutes. Do not boil. Strain, if desired. Pour into warm mugs. Garnish each with whipping cream and a sprinkle of nutmeg, if desired.
Most Helpful
Comforting and warming spiced beverage. All those tropic ingredients melts well together and develop a nice flavor.
I prepared as suggested, but I cutted down the nutmeg as I used some fresh grounded.
It's good way to cut down the quantity of milk keeping full taste. The chilli addition is a good tip!
Thanks a lot for offering this.

This is absolutely delicious. I halved the recipe to make two cups and my daughter and I enjoyed this chai so much. It was soothing and very flavorful! I do recommend straining it before serving. I didn't because I had ground my cardamom pods up really well and didn't think they would need to be strained, however we did have bits of it floating around the top. Next time I'll strain. I used the full amount of milk (well, I used rice milk) and thought it was perfect! Made for ZWT8 India. Thank you!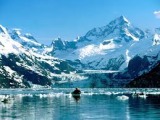 I have long been a fan of the chocolate and chai combo, and this one was excellent! I loved the addition of the cayenne pepper - it was a pleasantly surprising touch. Thanks for sharing! ZWT8