Chocolate Cake (Simply the Best)
truebrit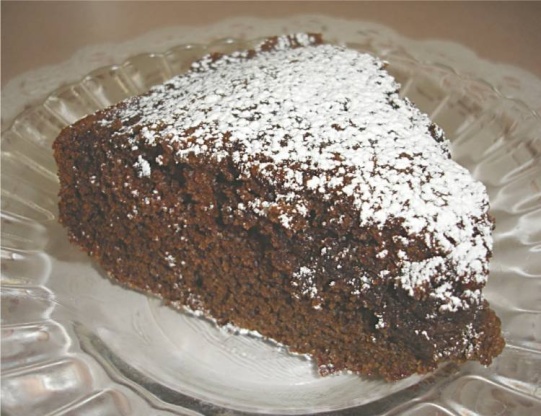 This cake is just the best. Every one who has tried is has loved it.

It took about an hour to cook in my oven but it was worth the wait as it is very yummy. I used honey instead of golden syrup as I didn't have any.
Melt butter, sugar,golden syrup and milk in microwave.
Sift flour, cocoa, mixed spice and cinnamon in to mixing bowl.
Add the melted mixture in to the dry mixture.
stir well and add a few drops of vanilla and the soda and milk mixture.
Bake at 180C for approx 25- 30 minutes.