Chocolate Butterscotch Graham Cookies
Redsie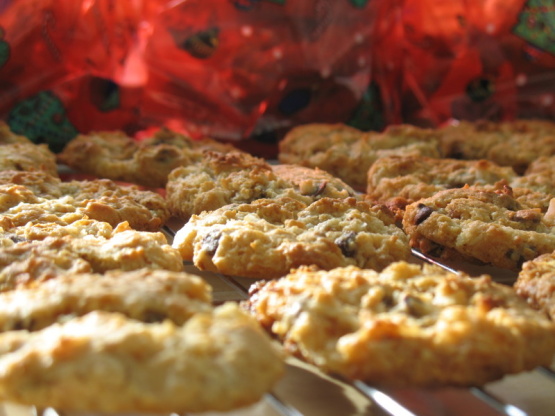 For a Christmas look, add chopped coloured red and green maraschino cherries if desired. these cookies will be sure to become a favorite of yours!
Preheat oven to 375 degrees.
In a bowl, mix together graham cracker crumbs, flour and baking powder.
In a bowl beat milk and butter until smooth.
Add in the crumb mixture; mix well.
Stir in chips, coconut and walnut.
Drop by tablespoonfuls onto lightly greased cookie sheet.
Bake for 9-10 minutes, or until lightly browned.
Cool for 2-3 minutes.
Remove to wire rack.
Store loosely, covered at room temperature.