Chocolate Butterscotch Frosting
Pam-I-Am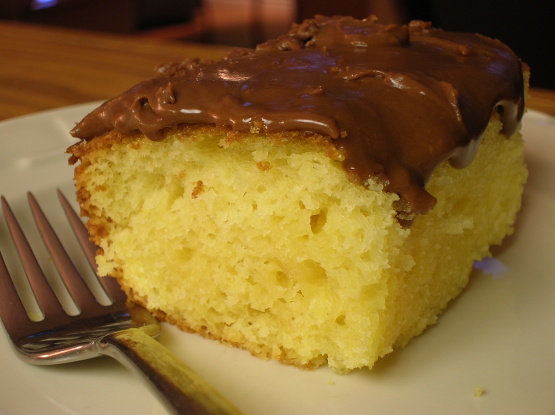 A sweet frosting for a plain cake

I made this for a yellow cake I baked (#99866) tonight. I found the frosting consistancy to be like a 'cooked' frosting and a bit thick and fudge-like. By the time my cake cooled to frost it, the frosting was too hard to spread, so I had to add about 2 tablespoons of half and half to get it back to a frosting smooth enough to spread. The taste was very nice though - loved the added coffee in it. I will use again, but adjust with some cream or half and half. Also, this was just enough frosting for my 9 x 13 size cake.
Melt chocolate and butterscotch pieces.
Stir in coffee and confectioners sugar.
Beat until smooth.