Chocolate Buttercream Frosting... Shots?
Ya-ya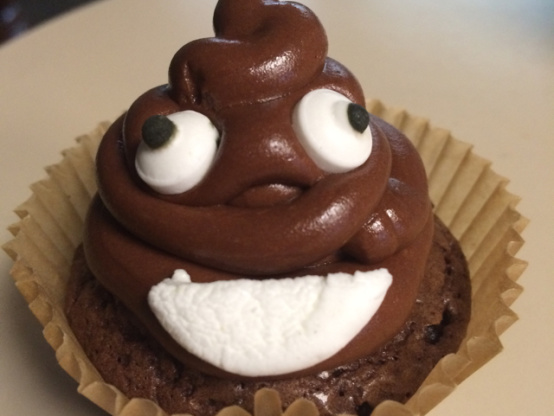 I was reading a feature in our paper on frosting shots- yes, frosting shots! Apparently in some cities this is catching on quite fast. I clipped this recipe and have been moving it from here to there for a month. I thought I better post it for safe keeping. I personally would use this on a chocolate cake, but for the brave, pipe into small paper souffle cups and toss it back like a shot! I was able to frost a 9x13 cake and I believe this would be enough to frost 24 cupcakes or as the article stated, 30 frosting shots.

WOW, Bren, this goes in my "keep forever' file! It is great, and relatively easy. I followed the directions, as stated, adding 2 teaspoons of milk (optional) to increase 'spread-ability.' Luscious looking and tasting, I used this for recipe#197761 and it was a smashing success! I may try the 'shots' for Girls Night - bet it is good (and rich) like that too! Thanks so much for sharing, Brenda.
In a large bowl, combine the butter, marshmallow cream, salt and vanilla.
Using an electric mixer, beat on high until well mixed.
Beat in the cocoa powder on low speed just until incorporated.
Add the powdered sugar and mix on low just until incorporated, scraping the sides of bowl as needed.
If frosting is too thick you can add in milk or cream a teaspoon at a time until desired consistency.
Frosting can be refrigerated, but bring to room temperature for about 10-15 minutes before using.