Mandy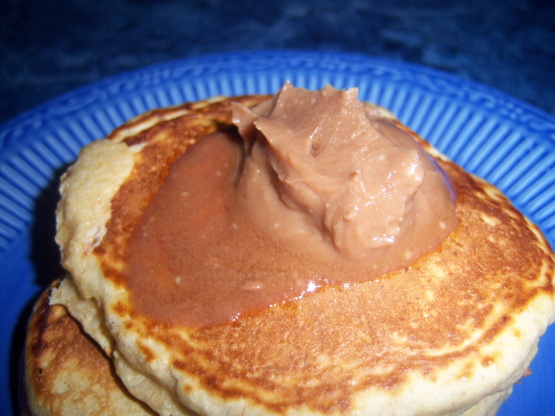 This is from CD Kitchen, is great on pancakes, waffles or crumpets!

Yummy!! Easily put together - DH uses this instead of the deadly Dutch choclolate spread he used to purchase in the Netherlands. He told me to say that he'll never buy that stuff again because this is so much better. Thanks for posting. Made for 1-2-3-Hits.
Combine all ingredients and beat until smooth and well blended.
Place in the refrigerator for about 45 minutes, or until firm and cold.
You can then form it into 2 sticks or other shapes.