Prep 10 mins
Cook 15 mins

These look like the wonderful little 1 bite brownies.
Directions
Preheat oven to 350F (180C). Line mini muffin cups with paper liners.
Combine first 7 ingredients in medium sized bowl. Add remaining ingredients.
Stir until combined. Fill each muffin cup ¾ full.
Bake 12-15 minutes or until set.
Serve warm or at room temperature.
Reviews
Most Helpful
Fantastic little brownie bites! They are crispy on the outside and moist on the inside. The coffee really deepens the chocolate flavor. I used the espresso powder but will use the coffee granules next time because I thought the espresso was just a tiny bit too strong. I used Splenda brown sugar but used regular white sugar (I thought I had Splenda in my pantry, but didn't) and it still turned out great. My batch made about 30. Thanks for posting!! ~Made for the Aus/NZ May Swap~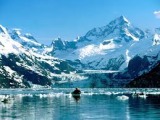 I always have something baked on hand for company. I baked these and WOW! The flavor was outstanding. I put this on a cookie sheet. They turned out on the flat side which was fine. I liked the idea of baking with the Splenda. Just a wonderful recipe that I will be using again. Thanks.
Aussie Swap 26: I served these to our scout troop alongside of your Capp. Biscotti for the moms - they were a hit!