Kree6528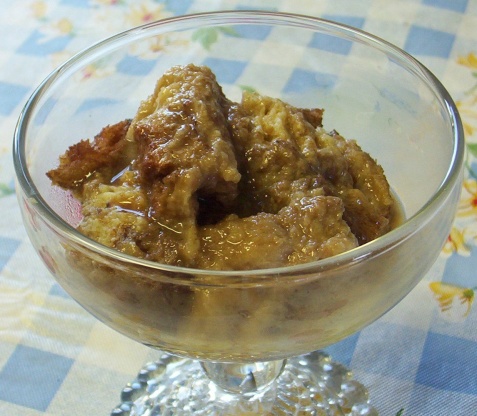 Chocolate bread pudding for those times that you need comfort!

What a great way to use leftover bread. DH added milk choc chips to his...I add white. MMM...MMM...Good!
Mix together 2/3 cup sugar, 2 tbsp cocoa. Into a greased 1-1/2 qt ovenproof dish - break up enough bread to fill it 2/3 full. Pour sugar & cocoa mixture over the bread. Toss lightly to coat the bread.
Beat together eggs, vanilla & milk.
Pour this over the bread and it should just cover the pieces.
Bake in a preheated oven at 350 for 45 minutes.
(Optional)Sprinkle chips on top at end of baking and let melt. Serve with whipped cream.