Chocolate Berry Trifle With Toasted Almonds
Rita1652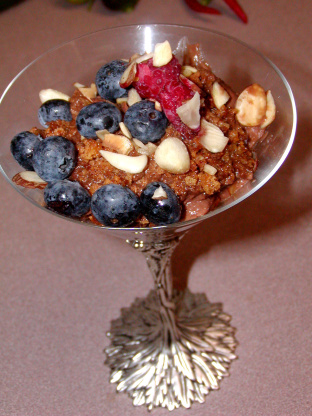 This is a rich (But kept low in fat)trifle with chocolate pudding, lots of summer fresh berries, sliced almonds, and Amaretti cookies. Can be made with whipped cream and in glasses for smaller servings.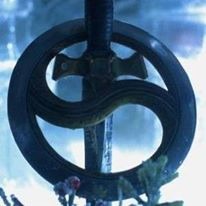 Rita, this was so sinfully rich and delicious! I used crushed almond biscotti, strawberries and grapes. I want to try it also adding in some blackberries and blueberries. This made a very pretty dessert served in individual dessert glasses. It was the perfect ending to a wonderful meal of your Tender London Broil, Kitten' Cheesy Bacon Potato Packets and Crescent Cheddar Twists. Thanks for sharing the recipe!
In a blender blend first 3 ingredients till smooth.
Place in a microwave safe dish and micro for 10 minutes whisking a couple of times.
Cover with plastic wrap and chill.
When cooled place 1/2 in a trifle bowl.
Top with 3 crushed cookies, 1 cup berries, 1/4 cup almonds, following with the rest of the pudding, 3 crushed cookies, 1 cup berries, 1/4 cup almonds.
Chill and serve.