Chocolate Banana Smoothie With a Hint of Peanut
Parsley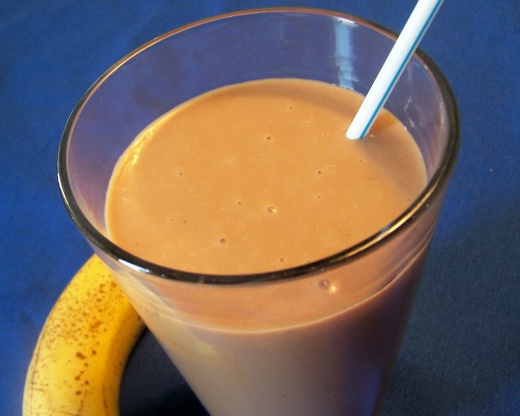 Very tasty combo of chocolate & Banana - It's a meal in irself

This is awesome! I made a lower calorie version with fat-free milk, sugar-free fat-free chocolate pudding (1.5 oz) and Better Than Peanut Butter. That brought the calories down to 190 with zero fat calories and 2 grams of fiber per serving. That's only 3 Weight Watchers points! Great stuff and my hubby had no idea it was reduced calorie/no fat! Next time I might go crazy and use light soy milk instead. Whoo Hooo!
Pour 2 cups milk, pudding mix, peanut butter& banana into a blender, blend on medium speed for 1 minute.
Pour into a jug add remaining milk, stir& serve.
You may store it in the fridge up to 2 days, stir before serving.
It gets thicker when sitting if you wish add a bit more milk.