PaulaG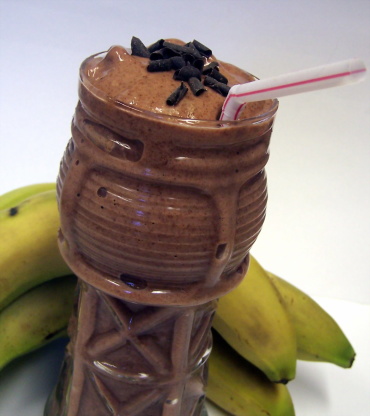 Just something I whipped up the other day. I don't see anything exactly like it on Zaar.

I tried this the other night and it turned out pretty well. It made a lot more than I thought but that must have been bad judgment on my part. I was just hoping for more chunks of banana so I think I will add that banana at the end next time. Hopefully it will turn out better! Other than that, it was just what I was looking for! Thanks!
In a blender, process banana and milk until smooth.
Add the chocolate pudding mix and then the ice cream. Blend until all combined.
Enjoy!
If you want something a little thicker, try freezing the banana first and maybe using less milk.