Chocolate Banana Peach Muffins
Serah B.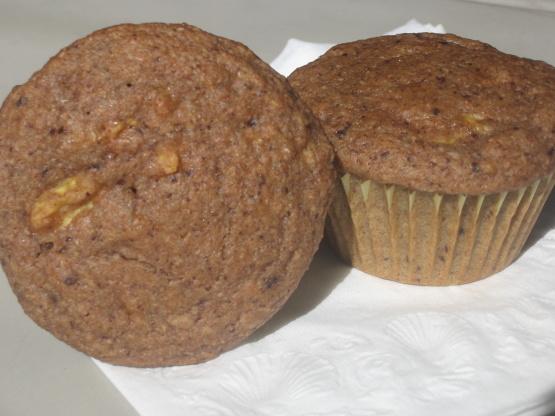 What can I say? I love muffins. My kids love muffins. You will love these muffins, too.
This recipe was exactly what I was looking for! Very easy, and so yummy. The whole wheat flour makes them hearty too, great for breakfast! Next time, I might try some brown sugar on top for a little added crunch, but they were so good just as they are!
Preheat oven to 325.
Line muffin pan with cups, or grease lightly.
In large bowl, combine flour, baking powder, cinnamon and sugar.
In medium bowl, beat together juice, oil and banana. Mix in peach and chocolate.
Add wet ingredients to dry and mix until well combined.
Pour batter into muffin pan and bake 35-45 minutes or until golden brown.