Chocolate-Banana Cheesecake-Shake
Annacia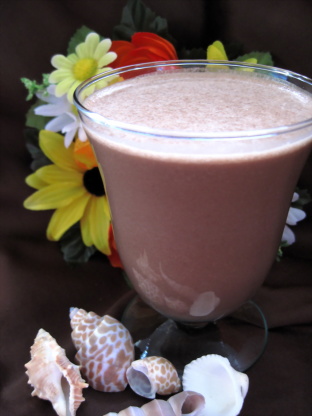 Cheesecake-Shake? Yes, another one of my weirder Ideas. I liked it at the time, but I honestly don't know what other people would think of it. I'm not sure why I posted it.

It took a couple teaspoons of Splenda to do the sweetening to my taste. I used just cocoa powder as I haven't seen malt in ages. Also used a frozen banana so it would be good and cold. Love the cream cheese, banana and chocolate, Yummm. Made for Comfort Cafe, Summer 09.
Mix milk and cream cheese in blender.
Add other ingredients.
Pour into a glass.
Place in freezer to chill.
You could experiment by substituting the banana with 1/2 cup of strawberries or other fruit, but I haven't tried doing this yet.
It could affect the texture.