Chocolate Banana Breakfast Drink
PaulaG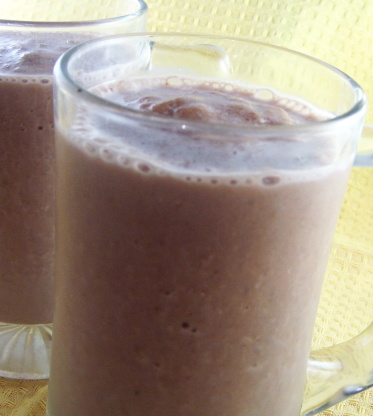 My DD doesn't like thick smoothies, so we came up with this for her to get some protein in her morning. You can certainly leave out the flax seed and oat bran if you wish.
Put all ingredients in the blender and blend until smooth.
The ice is for a thicker drink.