Chocolate Bailey Martini by Bistro Bond Babes
PanNan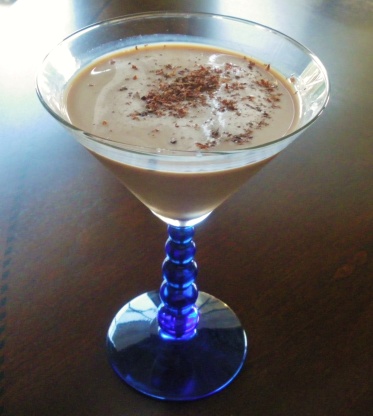 Recipe created for the British Pub Crawl Challenge (ZWT8) by Team Bistro Babes. Other flavoured vodka such as marshmellow would work great in this drink too
Add Bailey's, vodka and chocolate syrup to shaker filled with ice and shake - do NOT stir - vigorously while wearing a skimpy bikini and do your best to look hot while shaking. At this point you may have to suck in your tummy.
Pour into chilled martini glasses.
Grate a bit of chocolate on top.
Serve to your Bond or Bond-to-be or pour for yourself because you are a Bond Babe, too.