Chocolate Angel Food Dessert
Krsi Sue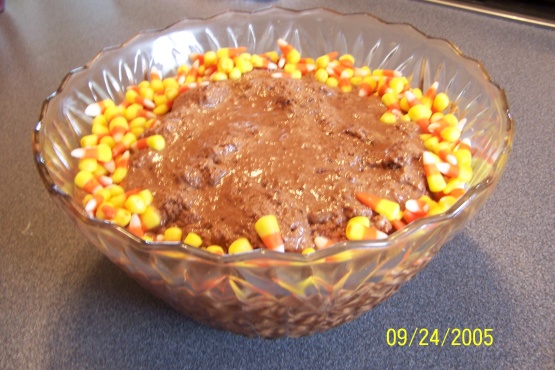 I am a big fan of angel food cake and this gives me a different way to serve it.

I was a little unsure while making this of a few things. I beat the egg whites to soft peaks, wasn't sure if they were supposed to be soft or stiff for the best results. When I added the chocolate mixture to the cream- - the cream melted and I thought I had ruined it. It did set up like a pudding in the fridge, but the texture was grainy. Quite sweet, but it was good.
Melt chocolate chips with sugar.
While melting, beat egg whites; set aside.
Beat 4 egg yolks.
Add to chocolate mixture and cook 1 minute, stirring frequently.
Whip the cream; add chocolate mixture and beat.
Fold into egg whites.
Add cake chunks and mix.
Put into 9x13-inch pan and refrigerate.