Chocolate and Peanut Butter Ribbon Dessert
2Bleu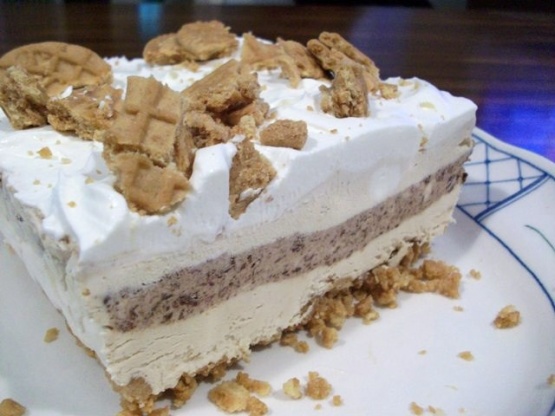 Just love Nutter Butters and so when I found this recipe that included my little passions, I just had to give it a try. Fabulous!!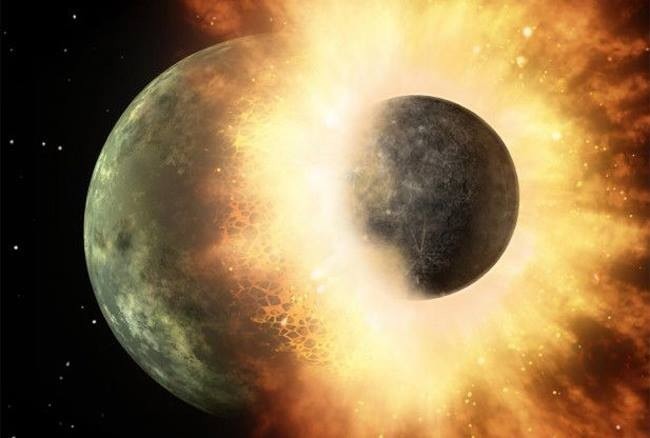 Top Review by 2Bleu
This was a huge hit for Buddha's birthday today! I made it as written with the spot-on directions. My loaf pan is 10x5 so this was probably just a tad thinner than it should have been, but it didn't even fill the loaf pan up halfway. We all raved over this dessert and I'm thinking next time to double the recipe, put a thin layer of a moist chocolate cake on the bottom, then fill the loaf pan to the top! mmmm......... Thanks for sharing such a dreamy, peanut buttery dessert. It made my DH's birthday a smash hit! (I think when he made his wish, he wished for more of this dessert, lol).
Crush 8 of the cookies in a resealable plastic bag. Mix cookie crumbs with butter and press onto bottom of foil-lined 9x5 inch loaf pan.
Mix cream cheese, peanut butter, sugar and vanilla with electric mixer on medium speed until well blended. Gently stir in 3 cups cool whip.
Spoon 1/2 cup of the cream cheese mixture into a small bowl. Stir in melted chocolate until well blended. Set aside.
Spoon 1/2 of the remaining cream cheese mixture over crust. Top evenly with chocolate mixture. Cover with remaining cream cheese mixture. Freeze 4 hours or overnight until firm.
Invert onto plate. Remove foil and then reinvert onto serving platter so that crumb layer is on the bottom.
Coarsely break the remaining 4 cookies. Top dessert with remaining cool whip and cookies.