Chocolate and Amarula-Mousse
What could be better than Chocolate mousse? hit it with Amarula!! Straight from the Amarula Cream website,this decadent confection will send any chocoholic into pure bliss!!! Cooktime is chilltime.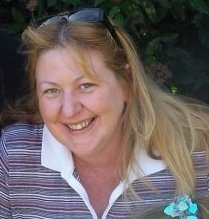 Top Review by Jubes
*Reviewed for AussieNZ Forum Recipe Swap October 08* A very rich and delicious choc mouse. Like the previous reviewer, I dont' think I could taste the Amarula flavour- although I am very sure that it contributed to the very rich sinfullness of this dessert :)
Melt the chocolate and butter over low heat.
Remove from heat and
pour in cream and Amarula Cream.
Whisk the egg yolks and slowly start pouring the egg mixture into the chocolate mixture and continue to whisk until well mixed.
Whisk the egg whites and salt until stiff, stir in with the rest of chocolate mixture.
Pour into small wine glasses or serving dishes and leave to chill for at least an hour or two.
Serve with whipped cream, and garnish with chocolate shavings and raspberries,if desired.
Enjoy! ;).