Chocolate and Almond Cookies
hard62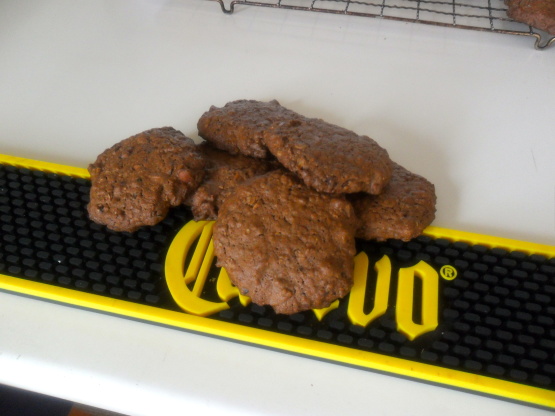 This a twist on good old on a peanut brownie and chocolate chip cookie. Plus its not that bad for you with rolled oats etc.
Preheat oven to 180 degrees C and spray 2 cookie trays.
Mix oats, flour, baking powder and salt in a bowl.
Beat butter in a large bowl with an electric mixer until fluffy. Add oil, sugar, brown sugar, egg, extract and cocoa; beat until smooth and creamy. With the mixer running, add the dry ingredients, beating on low speed until just combined. Stir in Almonds.
Drop the dough by heaping teaspoonfuls, at least 1 inch apart, onto the prepared baking sheets. Bake cookies, 1 sheet at a time, until firm around the edges and golden on top, about 15 minutes. Cool the cookies for 2 minutes on the baking sheets, then transfer to wire racks to cool completely.